What are your True
Soul Intentions?
Victoria Bourque, Healer, Clairvoyant/Psychic
Full Moon and New Moon Messages, Blog, Creative Outlet, etc.
| | |
| --- | --- |
| Posted on November 15, 2015 at 8:35 AM | |
BEAUTIFUL, By Victoria Bourque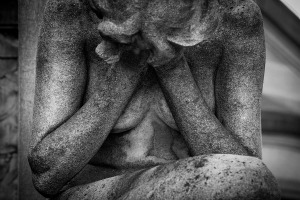 You know....real beauty has nothing to do with how you look. It isn't the surface at all. It is all about you inside. What makes you.... you.
And maybe you have been judged or victimized somewhere in your life based on whatever it is someone else found unacceptable.  You can't let that stop you or be the definition of you.
And if you have experiences here based on others not approving of you or rejecting you or judging you for whatever the reason, please don't take that on as your own. You don't answer to them....unless you still want to of course. Take that litany of judgment and "self" rejection you learned...and toss it. As far as you can!
Be willing....to see the wonderful things you are.  You have to come to terms with that. It's OK to love you...every part of you.... for whatever reason you don't.
Really.
Because....you are beautiful. Just as you are.
And it really is you that you miss.....
Soul Intentions Crystal Essences
To Thine Own Self Be True! - Lapis Lazuli 
It's all about you baby! This essence helps you recognize your spiritual and personal truth. It's for trusting you above everything and everyone else.
This essence is for spiritual protection and repels psychic attack, returning the negative energy to its source. It helps you to speak your truth and reverses curses or harm caused by fear of speaking out in the past. It helps you get in touch with your inner self and your own inner answers. It releases stress, repressed anger and promotes deep inner peace. It relieves an over attachment to material things, while getting you more in touch with your spiritual self. It helps bring all body levels into alignment: physical, emotional, mental and spiritual. It helps restore your sense of purpose and inner power. It allows for complete self expression without holding back and restores your honesty, compassion and inner strength. It helps you see the truth, confront the truth and deal with it. It is for seeing things with great clarity. It aids you in expressing your own opinions while still hearing those of others and eases conflict. It dissolves martyrdom, sacrifice, cruelty and suffering. It releases you from emotional bondage and victim-hood.
Categories: Soul Intentions, Metaphysical Healing, Medium/Clairvoyant
/