What are your True
Soul Intentions?
Victoria Bourque, Healer, Clairvoyant/Psychic
| | |
| --- | --- |
| Posted on May 21, 2017 at 8:05 AM | |
RAY OF LIGHT, A NEW SOUL INTENTIONS ESSENCE, By Victoria Bourque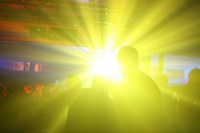 An essence divinely gifted with the assistance of Archangel Michael!!  Ray of Light.....a Sealcoating for your Soul (energy field).
RAY OF LIGHT - I choose Peace!
An essence divinely gifted with the assistance of Archangel Michael!! Ray of Light.....a Sealcoating for your Soul (energy field).
For higher vibrational energies in a lower vibrational world. The never ending "war" (aka, struggle in your mind or thoughts... that seem beyond your control) or attracting energies that you just don't want). This can be very DRAINING to your health and well-being.
Archangel Michael is here to help you rise above whatever it is! Clearing your energy field and releasing yourself from being a "Prisoner of War" is exactly what you need to free you from it. Think differently than imposed thoughts or energetic patterns that keep you prisoner.
This essence is a gift from the Divine and Archangel Michael..... a SEALCOATING for your soul. Oh the struggle not to succumb to all the drama and chaos projected daily in the workplace, home, school and airwaves that may have nothing to do with you really but you feel it. This essence works on a deeper level to surround you with protection from anything lower that would disrupt your "peace". You of course are the one to decide the outcome of you... and which way you want to go and what you wish to "see the world to be". If you seek peace....then this Ray of Light is yours for the asking. Just infuse it with your intention to not allow lower energies to win within you. We all know that some things drain us deep down, beyond consciousness and we may not know what the root is of that unsettled energy. We may have worries that just don't let up. Even if we want to be free, we seem stuck! And tired...and not feeling our best. I love when this essence comes up for a client because I know that whatever it is....is being taken care of. Let your angels take care of whatever it is and go back to living. When the battle within is finished, your strength comes back to withstand any nonsense that may present from anywhere! Those are lessons for somebody else and not your story anymore. Do good. Be good. Stand up. Be loving. Let the rest go! You are strong enough to reveal your light and let it shine. It's a beautiful thing! Don't loose that in some dumb war.....
Affirm: Archangel Michael, I allow this Ray of Light to surround me and absorb negative energies I have may have collected within me. I ask to be released of these energies and allow all chaos and fear to leave me. I choose a higher path and love always.
Peace is on it's way.....
Love,
Vicky
Categories: Soul Intentions, Medium/Clairvoyant, Alternative Healing
/