What are your True
Soul Intentions?
Victoria Bourque, Healer, Clairvoyant/Psychic
| | |
| --- | --- |
| Posted on September 23, 2015 at 7:35 AM | |
OH RIGIDITY, TIME FOR A CHANGE!! (Repost of older blog) Got a ton of 'em!!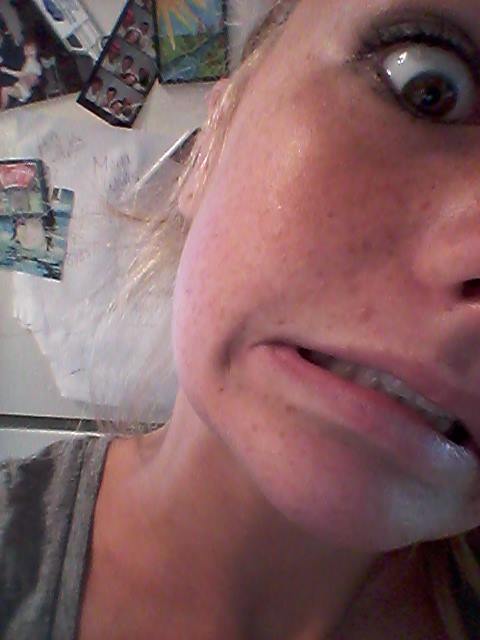 Oh rigidity, time for a change.
Help me relax and learn to change lanes...
Instead of the loss....I focus on gains.
As I climb higher.
The future will come...as a matter of course. You can't use tactics, tantrums or force.....to change it.
So breathe.
Don't let the fear remind you each day...of why you just can't be on your way.
Because THAT is what holds you back.
Kinder and wiser....you will come cleaner.
No need to be jaded, tougher or meaner. Because that doesn't work here and that's not you.
You have what it takes to get your through. And you will.
Handle what comes with a different approach, not closed to the world .... (against you or not).
Did I say it was easy? Well, no...but you must.
Walk nice and loose, instead of all stiff.
No planning ahead, no fear of "what if".
To just be. On the path. And let it all come. A new sense of you is sure to be found.
Be grateful just to have this day....no controlling the course, just on your way.
So where am I going? I haven't a clue.
Life is what it is....what else can you do?
Go forth from here....and expect the best!
AND THANK YOU TO MY YOUNG MODEL HERE, RACHEL NUNEZ WHO IS TRULY CAPTURING THE "ESSENCE" OF RIGID, APPREHENSIVE, FEARFUL,  AND UGH!!....JUST WHAT THIS REMEDY IS FOR!!  
SOUL INTENTIONS FLOWER ESSENCES (REMEDY)
GO FORTH FROM HERE!
Flower Essence made from the baby spider plant with a lot of help from Ganesh!!.
Ganesh (a beautiful hindu elephant diety) is the remover of roadblocks to your progress through the jungle of life...and also a tail to hold onto as he leads you safely out of the underbrush and dark places into your bright future!
Note: Why I choose the baby spider plant versus making the essence from the mother plant. The baby spider plants are attached to the mom. And that's part of the process of course. But the point is to gain independence, not stay co-dependent on anyone or anything. It's about letting go of "holding onto"....anything that holds you back! It's your life, are you LIVING it? Take that first step... and the next one becomes a lot easier!
Baby steps are steps in the right direction. Ganesh doesn't mind helping, it's his job to help you find your path.
Expect The Best!!! Its all about growth, wisdom and the new you! For leaving the nest of "what was" and familiar. For starting fresh...from today!! Letting go of old conditioning and patterns in place from who knows where. The extremely heavy attachments to "what used to be". For grief or guilt or fear associated with moving through what holds you back. For lack of believing you can do it (around whatever you think can't be done). The past is behind you now...the future is waiting. Don't think the worst...expect the best. Just remember in focusing on loss, the ties that connect us to it can end up choking the very life from you. Great for moving through stages and transitions...from birth, to childhood, to adolescence, to adulthood. For death, birth or re-birth or whatever process you are in right now... that may be causing some unrest for you. It's all good from here and you have done the work on letting go of "holding on" to patterns and old stories. So don't fear the future, embrace it! Cut that cord to the energy of loss that incapacitates you from your "present". Helps with co-dependency and dependency (addictions) on drugs, alcohol, the need for other's approval, or any self-rejecting or life-rejecting patterns that hurt you or limit your growth and keep you stuck on your path. Time to push through all that. It is a long road out of the nest of what used to be....so don't feel bad or be hard on you. Just take one step at a time. If you get stuck, call on GANESH. He is mighty and has great strength to assist you and will guide you lovingly through this great big world until you can find your own way in it. LOVE IT!!
Order on my page...as you know. And better yet....if you feel really "stuck" right now on your path...come and work with me. Ganesh may have led you here for that very reason!!
Categories: Soul Intentions, Metaphysical Healing, Alternative Healing
/